Commitment Credibility Competence

Copyright © All rights reserved. NISIT LLP. 2018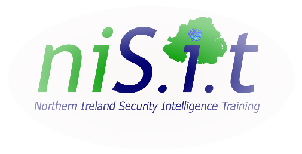 The world today has created a different environment for us to live in, where risk exists to not only military, Police and security personnel but also to business people, lone travellers and in fact anyone whether in their own country where criminal elements will look for every opportunity to take advantage of an opportunity.To this end we have a range of security products ranging from personal use for low risk through to high risk products to provide everyone with the key tools and/or equipment they might need to maintain their own safety.
MEDICAL KITS
Medical kits designed by specialist for individual use, crew use and team medic use, these kits incorporate all the necessary equipment for treating even the most serious injuries and wounds. Bespoke systems can also be provided if required.
SECURE BRIEFCASES
A range of briefcases design and Home Office Approved for secure storage of items such as business document, laptops, weapons, valuables, complete with un-pickable lock mechanism and secure tethering line.
SECURE TRAVEL CONTAINER
The Secure Travel Container (STC) has been specifically designed to provide Government Agencies, Diplomats and Civil Servants, Security Operatives, Police, Customs and Armed Forces including both Public and Private sector business travellers the necessary high level overt/covert protection for their personal assets whilst in travel, accommodation based and operating throughout arenas both at home and abroad.
SHIMNA UCBT/MAIED Detector
Under Car Bomb Detection units. Developed initially for use in Northern Ireland, this type of system can identify if a potential threat exists under you vehicle, text you and even indicate location of vehicle to authorities if required.
NISIT can provide a full range of MOE equipment and training skills for the MOE Operator, this can include bespoke courses through to the actual Training equipment if required
NISIT can provide bespoke Sniper suits in a range of colours to suit the operational environment, please contact for more information