Commitment Credibility Competence

Copyright © All rights reserved. NISIT LLP. 2018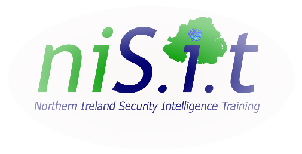 Along with our training packages, NISIT is also able to offer a fully comprehensive Consultancy service that is able to conduct personal security reviews and location security audits. Our consultants are experienced travellers in the harshest and most inhospitable areas of the world.
NISIT will look at your staff and their current level of security awareness commensurate with the potential threat. Working together a training package will then be developed that will meet the requirements identified in the review.
NISIT will deploy one of our specialists' consultants who will review the current security measures in place at your overseas residences or place of employment. The audit will explore the potential threat to your business along with current security measures in place. To mitigate potential risk, the NISIT consultant will develop a suitable plan to deal with any potential threats and contingency measures that can be initiated if necessary.
The National Counter Terrorist Security Office initiated a major plan against bomb attacks in crowded places following the 7/7 attacks. To meet this threat NISIT developed a bomb blast survey aimed at buildings or organisations that are susceptible to potential attack. To meet these threats the NISIT developed a pioneering approach in risk-based bomb threat management techniques.
Drawing on the knowledge from experts in weapon and blast effects, architectural design and computer modelling allowed a concise appreciation of the potential bomb threat and recommended mitigation measures required to meet that threat.