Commitment Credibility Competence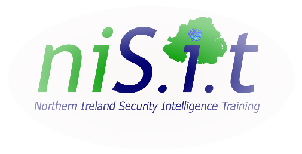 Copyright © All rights reserved. NISIT LLP.

NISIT operates globally and therefore has several Partner companies or Agents who exclusively represent us in the various regions.
Our Partners and their contact details are listed below, if you have any questions relating to any of our products or services you may contact directly the associated Partner or Agent or if you prefer contact us directly and we will answer your questions or contact our Partners on your behalf so contact can be established.

P.O. Box 71037, Dubai, UAE
Defense Optics Group Corporation
650 Kingston Rd. P.O. Box 18228
Pickering Ontario L1V 1AO
Canada
Phone: 289-200-0559
Email: info@defenseopticsgroup.com
Contact: John Griffith
Tamar 43 st.
Tiberias
Israel
Tel: +97277-5303667
Mark Fay |
Business Development Manager
Radio Tactics Group Ltd
T: +44 (0)23 8051 1131
M: +44 (0)7490 686 273
mark.fay | E: mark.fay@radio-tactics.com
Visit us online at www.radio-tactics.com
311 Solent Business Centre, 343 Millbrook Rd W, Southampton, SO15 0HW
3 Odoevskogo street,
building 7,
Moscow 117574,
Russia
Tel: +7 (495) 744-11-60
Email: sales@ronix.ru

colin@cricketllp.biz
00994 51 348 8382
Siri Andresen
Postboks 3202
Josi Tech AS
Elisenberg 0208 OSLO
Norway
Tel: 22 43 77 99
Mob: 90 10 33 22
Email: siri@jositech.no
6th Floor, Fortune Towers
27/29 Adeyemo Alakija street
Victoria Island
Lagos, Nigeria
Email: info@frisia-llp.com
Contact:Adenekan ADENIRAN
engineering kinetics (pvt) ltd.
New Ventures ( 4PL ) Services.
101/S, Quaid-e-Azam Industrial Estate, Kot Lakhpat,
Lahore-54760, Pakistan.
Phone : +92 42 35400443
PBX : +92 42 111 355 355
Pakistan Mobile : +92 3008487355
E-mail : mueen.qazi@ddfcgroup.com
Website : www.eklonline.com

320 Khalifa St., Office 302 Abu Dhabi, UAE
(Al Manara Pharmacy Building, between FAB and Al Noor Hospital )
Tel: +971 2 62 77 604
Email: info@eyeontechnology.net