Commitment Credibility Competence

Copyright © All rights reserved. NISIT LLP. 2018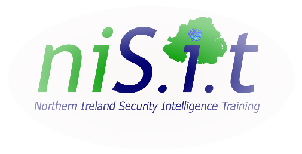 PERSONAL COUNTER TERRORISM
Whilst Terrorism is considered in the main to be against National Targets or large enterprises rather than individuals, our time in Northern Ireland has taught us that terrorists will strike at anything which they consider their enemy, even an individual who performs a simple job relating to the country, which by its own nature is not directly linked to the Government but more indirectly.
The Terrorist looks for targets of opportunity at all times, this could be a single soldier, policeman or a company performing a function for the Government.
Below are two very specific products which have effectively foiled the terrorist on many occasions and specifically "SHIMNA" developed over thirty years ago to prevent the death of people by the placement of under car Booby Trap bombs (UCBT's) or Magnetically Attached Improvised Explosive Devices (M.A.I.E.D's)
Powdersafe provides users with the means to identify, assess and control the risks associated with daily mail processing. The Powdersafe system is built to the highest technical standards and consists of an isolation chamber, a transport case and a DVD contain information on how to use the system and an overview of identification of suspicious mail.
Powdersafe is endorsed by the Australian Government (SCEC) and is used by government, corporate entities and emergency responders worldwide.
Powdersafe is the complete system for dealing with suspicious mail believed to contain a contaminant. Powdersafe controls suspicious mail from point of discovery right through to final analysis of the powder. The Powdersafe system protects the health and safety of people processing mail, the emergency responders and laboratory technicians. Powdersafe is the only complete system.
SHIMNA is an enhanced vehicle security system designed and developed in Northern Ireland to detect under-car-booby-trap explosives devices.
With over 30 years proven use around the world our systems continue to evolve and feature the latest micro-electronic sensor technologies.
All SHIMNA systems are designed for easy, covert, installation with small discrete sensors and a range of warning systems - from single flashing LED light to a mobile phone App.
SHIMNA Security Systems
An aid to visual inspection.

Easy to fit and use.

Discrete sensors.

Optional smart phone App.

Fitting service available and training.